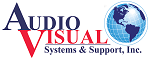 Job Detail
Experience Less Than 1 Year

Industry Truck Driving

Qualifications Class A CDL
Job Description
A CDL Driver is responsible for transporting equipment from a warehouse location to businesses venues as needed. The driver needs to be reliable and responsible with all aspects of the vehicle and duties:
Duties and responsibilities for drivers are to:
Transport/deliver equipment to destinations
Be able to load/Unload equipment
Must practice safe driving habits at all times
Arrive at destinations on schedule
Operate vehicle in a safe and efficient manner
Fulfill administrative needs, like keeping track of expenses and receipts to submit to office
Research and plan for traffic, construction and weather delays
Use navigation applications to determine the best route
Interact with clients professionally at all times
Inspect vehicles for mechanical items and safety issues and perform preventative maintenance
Ensure that the vehicle is always fueled and ready for use
Keep mileage records and repair records up-to-date
Report defects, accidents or violations
Comply with truck driving rules and regulations as well as company policies and procedures
Flexibility in being able to work nights and weekends to accomplish duties.
A successful driver candidate needs the following skills and qualifications:
A valid CDL driver's Class A license and at least one year of driving experience to perform the job safely and to be insured-no recent moving/driving violations
Extensive knowledge of applicable truck driving rules and regulations
Excellent navigational skills and proficiency in using navigation applications to find delivery routes and locations
Drivers need to know how to drive in inclement weather conditions like rain, snow, or ice to keep themselves and other motorists safe
Ability to drive long hours and travel regularly
Time management and organizational skills to keep track of deliveries and stay on schedule
Experienced with electronic equipment and software
Exceptional communication and interpersonal skills to interact with clients
Physical stamina and good upper body strength to lift heavy as well as be able to load and unload from their vehicle.
Other jobs you may like