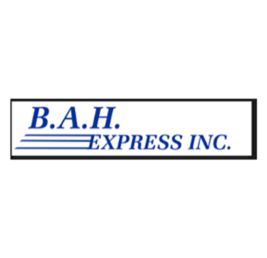 Job Detail
Experience Less Than 1 Year

Qualifications Class A CDL
Job Description
Due to continued growth, we are looking for professional Class A CDL Drivers
No Hazmat, Reefer, or Flatbed
90% Drop and hook Freight
95% No Touch Freight
B.A.H. Express, Inc. is a southeast based carrier hiring in Atlanta, GA, Calhoun, GA, Concord, NC and Kings Mountain, NC.
In addition, we are hiring drivers in these locations: Bennettsville, SC, Birmingham, AL, Dayton, OH, Fayetteville, NC, Fort Smith, AR, Jackson, MS, Knoxville, TN, Lauringburg, NC, Lumberton, NC, Memphis, TN, and Nashville, TN. We are looking for drivers for Local/Regional/OTR lanes. Great pay package, Regional starting at .54 per mile; OTR starting at .62 per mile. Minimum 18 months driving experience required (military experience allowed). Home weekly for 34 hour reset, excellent benefits.
BENEFITS TO DRIVING WITH B.A.H.
GUARANTEED PAY PACKAGES:
OTR: Mileage rate $0.62 per mile. exceeding 2850 miles per week increases to $0.67 per mile. $1300.00 guarantee pay.
Regional: Mileage rate $0.54 per mile. exceeding 2850 miles per week increases to $0.59 per mile. $1200.00 guarantee pay.
Turn: Mileage rate $0.50 per mile. exceeding 2850 miles per week increases to $0.55 per mile
Late model assigned equipment
Onboard technology for improved driver safety
Home weekly
Paid vacation and holidays
Quarterly Paid Mileage Bonus
Health Insurance: Medical, Dental, Life, & Disability
Paid Weekly
401-K
APPLY ONLINE
OR CALL 800-786-4224
Gwen ext 104, Darresha, 102
Kathy ext 143 NC & SC
Other jobs you may like